May this Christ-Centered Bible-Based Blog be a Blessing to You and Your Family.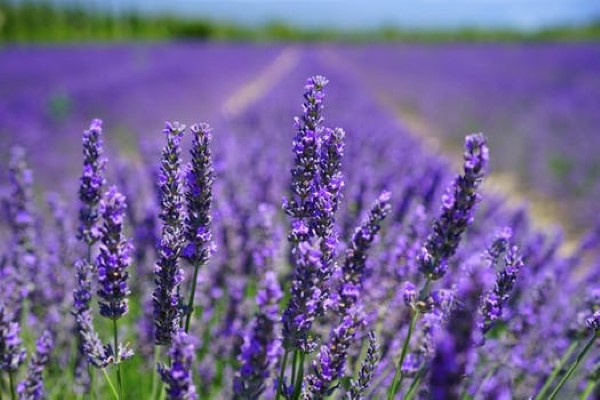 Long ago, our righteous God Himself with infinite love for us who were born of repentance and faith granted by the Holy Spirit, sacrificed His only familial next-of-kin hereditary engendered Son born Man, our Lord Jesus Christ to save us fully, freely and finally from our criminal charges against Heaven.
Such wondrous pardon from eternal judgment and limitless wrath which we have escaped!
But those perishing in terminal unbelief will face full-on in ongoing disobedience and hatred of the Most High Lord of Glory.
Their sinning and hostile rebellion does not stop after death, but continues forever and will be punished forever.
God made absolutely sure we could know His Gospel truth by arranging a perfect permanent record of what Jesus did for our deliverance from destruction.
The Lord's own chosen apostles left us error free Scripture so we could have the most certain basis for faith and hope in eternal life.
As a reminder, even though many doubt the quality of transmission of the Word of the Lord to all His churches past present and future, God's very absolute truth breathing out in Christ's Spirit endures in the Holy Bible preserved to this very day.
As the Bible says, "My words will never pass away," and also "Scripture cannot be broken", that is, fail to be proven and justified as always right and true – ultimate reality. We can say with confidence: Heaven's Official Position.
Both the Father and the Son fully intend and guarantee in the Holy Spirit that the promises of God are forever kept not broken and must be fulfilled without exception or imperfection.
The Word of God shows us He is God of His Word.
When it comes to being found righteous – acceptable and approved by God – that can only come about by faith, period.
Trusting Christ from the heart and soul, period. Nothing more, nothing less.
Although we are saved and sin forgiven by active faith, we are absolutely not saved by faith's activities.
We are saved only by Jesus' activities. His suffering, His death, His blood shed on the cross, His rising again from death. His being glorified.
Like Barabbas or the thief on the cross, all we contribute to being saved are the sins needing forgiveness, the crimes needing pardon.
While active faith is a lifelong 'Thank You' to our gracious God and Savior Jesus Christ, any grateful attitude and behavior after the fact of our forgiveness achieves absolute zero when totaling the winning points on heaven's scoreboard.
Only Jesus' points count, not any of ours. That's the whole point of a Grace-Gospel.
Anything else by whatever name or intention is grace-plus, faith-plus, Jesus-plus which as Paul warns us is not even a gospel option or salvation version at all, but anathema, accursed, damnable.
We in God's church must get the righteous Gospel right. It's a blood-Gospel. A blood-righteousness. A blood-pardon.
Holy Communion celebrates Christ's bloodshed, not ours. That is the sole basis of anyone's forgiveness.
Achieved for us by nothing but grace. Applied to us by nothing but faith.
"Do this bread and cup remembering Me", so we always remember and memorialize Christ's forgiveness already done and won by His dying and rising – all strictly apart from our efforts whatsoever.
God was acting in Christ his Son reconciling people to himself by not holding them accountable for their sins. Instead, Jesus was held accountable for all of them once for all. God made him knowing no sin to be condemned accountable as sin in our place so that by relational faith in him we might be accounted sin free guilt free decondemned recipients of God's gratuitous gift of pardoned absolved acquitted righteousing in Christ's place.
He fully assumed our punishable offense position becoming unforgiven so we could assume his innocent law-abiding position becoming forgiven our past serial sinister criminality.
Jesus was considered blamed epitome of vice so we could be considered blameless paragons of virtue. He was vengeanced by God so we could be vindicated by God.
The absolute and eternal justice of heaven's retribution was exacted upon Christ.
He became like a murdered Abel as if crucified by Cain so we Cains could go free under God's protection from being hunted down by the avenger of blood.
The Scapegoat was consigned to tortuous death to spare the straying sheep.
Jesus our Lifeguard, not our life coach who helps us get more and further justified until we are finally righteous enough upon our death.
We are 100% perfectly righteous in God's sight from the moment we receive Eternal Life by trusting the Lord. Only if we are like the tax collector, not the Pharisee!
Would any offer God their own blood, toil, tears, and sweat? A sinner's offerings are unjustifiable. Only the Sinless One's offering justifies the ungodly sin-leper. Amen!
So many churches are infected these days by the curse of Revelation 22:18.
Anyone adding to Christ's words of heavenly disclosure is having God's plagues of deception, delusion and destructive deviation added to them.
Evolutionism. Open theism. Emergentism. Neo-perspectivism. Co-contributory salvationism. Legalism, of which the only thing worse is Nicolaitan illegalism.
Enclaves of the enemy have found a home even in many evangelical churches. Revelation's letters to the churches with perennial application make this alarmingly clear.
If Jesus as Angel of the LORD appeared when the churches were a generation young, how much more does He need to reappear by His Spirit through His Word to our churches more than a dozen and a half centuries later!
Our Jesus must be the real Jesus, not the one people prefer or the one churches would choose if given options.
We must have the CanonJesus from the JesusCanon. The BibleJesus of the JesusBible. The Genesis-Revelation Alpha-Omega Jesus.
Our Gospel must be the real Gospel, not variations and versions already developing when Jesus' scars were freshly healed on Easter Sunday.
Pseudo gospels have perpetuated and perverted since the times of the apostles themselves.
Competing sub-gospels have always been co-contributory whether in donation or receipt.
Any justification that is not 100% employer-contribution-absolute-zero-employee-matching is justifiction.
Paul's anathema was pronounced against any Judaizing or christizing or humanizing or effortizing of the faith-birth event.
When God says in Scripture 'Faith', He did not mean faith-love or faith-work or faith-effort or faith-anything.
It's faith-faith. Period.
When Jesus the healer justified unrighteous sinners lepers blind cripples possessed, was it faith-love or faith-effort or faith-anything that applied or received the miracle?
Did they not all resort solely and completely to Jesus, period? 
What does our Lord still say even to us? "Your faith has healed you…Be it done to you as you believed…Don't be afraid, just trust Me. Your sins are forgiven."
Justification by faith. God's gift of free full final righteousness by faith. The just shall live eternally only and ever by faith. How could God in His Word be more clear?
"In the gospel, righteousness from God is revealed by faith for believing."
"Abraham believed God and God considered it righteousness satisfactory to Him once for all the rest of Abraham's life."
(Later Abraham would be tested by God and his righteous faith was proven validated by his actions, but of course, he was not rejustified or re-forgiven or reconverted or re-reborn or any such thing!)
David trusted God and was blessed as one whose sin was instantly and totally forgiven and whose crimes were expunged and sentence of judgment vacated and commuted from death row to eternal life overflow.
Terrorist Saul was justified to Apostle Paul, by faith in Sin-Forgiver-Jesus eternal heavenly justice was satisfied full coverage for all that the commanded Law of Love required
could not begin to satisfy in whole or partial or down or co-payment.
Passover Lamb Blood is the only species recognized by Heaven's tribunal of Holy Judgment.
Allowing the blood to be sprinkled upon the sinner is the only application and receipt. Only the blooding and believing saves, not being or behaving or becoming better.